The Winter
Escape the city to a winter wonderland of ice & snow!
Some n'Ice Sports
Try Canada's newest outdoor winter game - Crokicurl. It's a mix of Curling and Crokinol on a 50ft rink. Alternatively enjoy some one on one hockey or an evening skate under the stars on our lake rink. Tired of skating? How about snowshoeing on the lake or around the nearby trails.
Ice Fishing
Enjoy some ice fishing in one of our ice fish huts set up within walking distance of the resort on the lake. Basic ice fishing equipment is included in your ice hut rental.
Board & Arcade Games!
Frozen from the cold? Not a problem! How about borrowing a family game or two from our very own Share Shed! We have a selection of over 500 table top games and growing. You are sure to find a game for you. Play an old favourite or discover something new. Choose from strategy, deck building, co-operative, worker placement or other styles of games. Not into board games? How about a round of Billiards, Darts, Pac-Man, or Shuffleboard in our Games Room?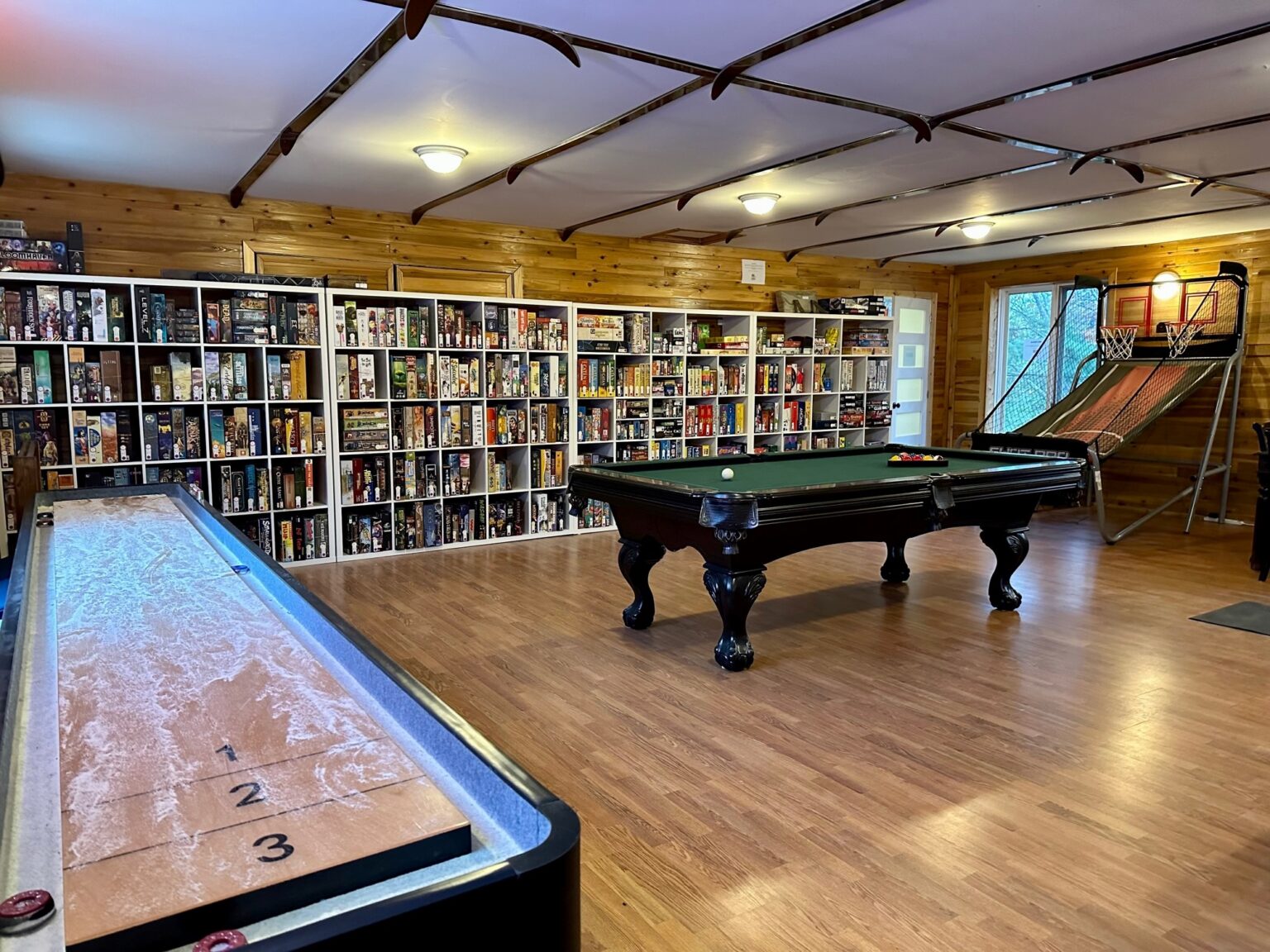 Hot Tubs
After a long day of enjoying the great outdoors, why not warm up and socialize in a hot tub? How about planning a weekend getaway with your friends and experience the hot tub together!
Get Out More!
Come explore nature with Springwood Cottage Resort, your year-round lakeside destination.
Book Now