Wrapping Up 2021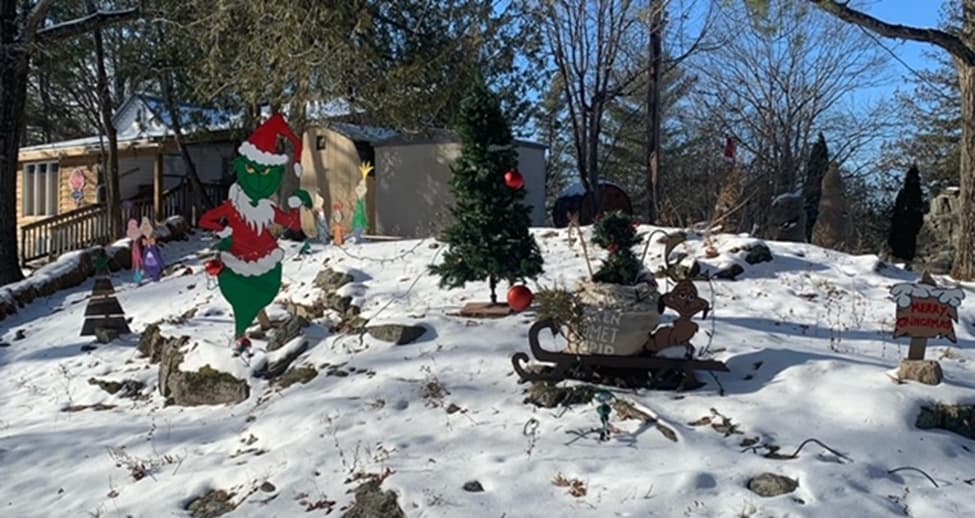 As we wrap up 2021, we'd like to update you on some of our most recent endeavours.
Firstly, we have finished getting our Games Room completed. We now have a separate guest entrance to the side of the maintenance building. The room has an electronic darts game, an arcade basketball game, a pool table, a shuffleboard table, a bar height games table, a multigame arcade table, a foosball table, a giant Connect Four game and a 100" screen that we can set up for movie or sports games nights.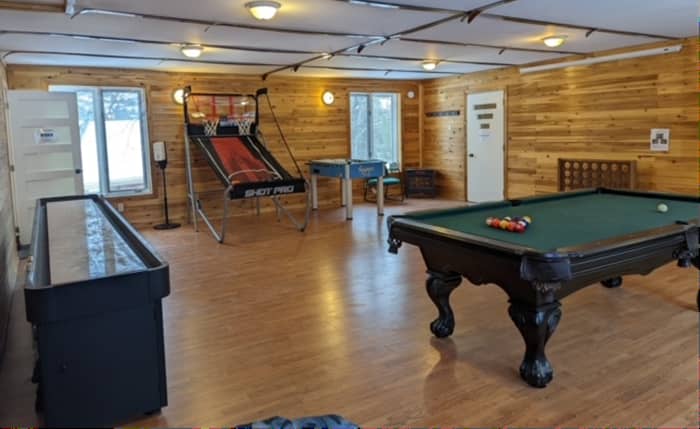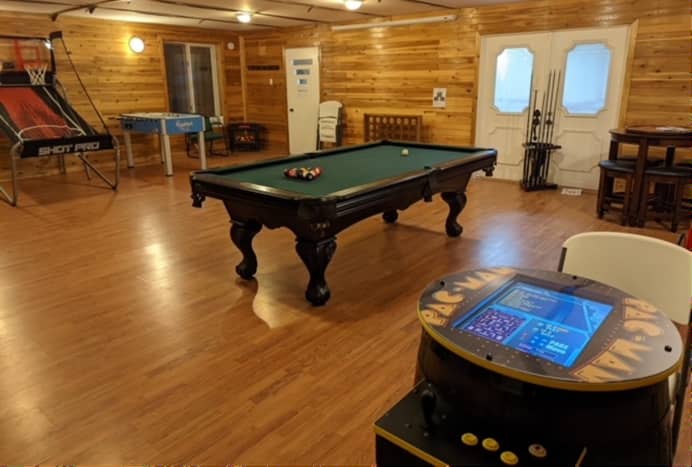 We are making good progress on our Crokicurl Rink, and it shouldn't be too much longer before its fully operational. Here's a view from the Log Cabin of it being watered. We believe that this will be a unique and wonderful activity for guests and local residents to enjoy.
Similarly, the ice on the lake is now 6" thick, so our lake skating rink by the beach is set up and ready to go. We have even have a few sticks, pucks and nets for those that want to shoot a few pucks.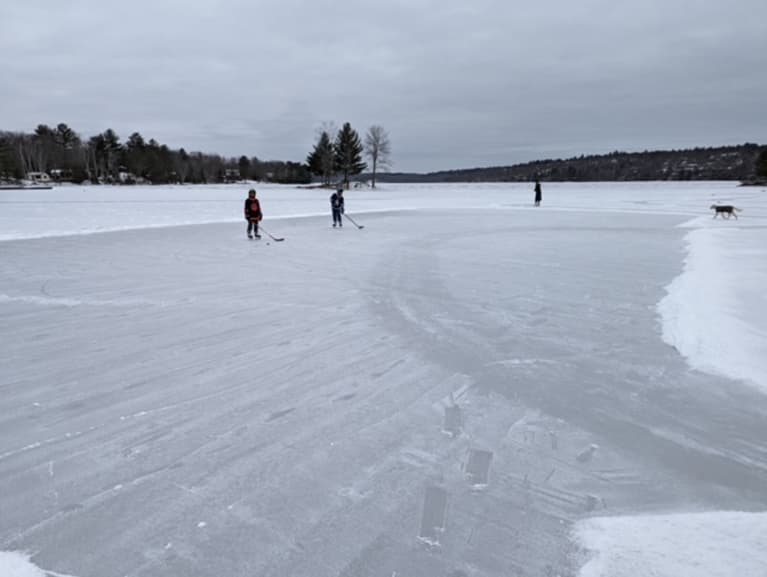 One thing that has always been important to us is the notion of giving back to our community. As a result, we try to ensure that we are using local contractors for project work and employ local youth and staff to further help this community thrive, and we look for other ways to donate back in a meaningful way. Since we took over in March, as part of our recycling program, we have been collecting our guest's alcohol containers that are left behind and taking them into the Beer Store for cash collection. We have collected nearly $1000 throughout 2021 and have donated those proceeds to two local charities – Rural Frontenac Community Services ($750) and the Kennebec Trails ($250). We will continue to do this year over year and keep our ears open for other meaningful ways to thank this community.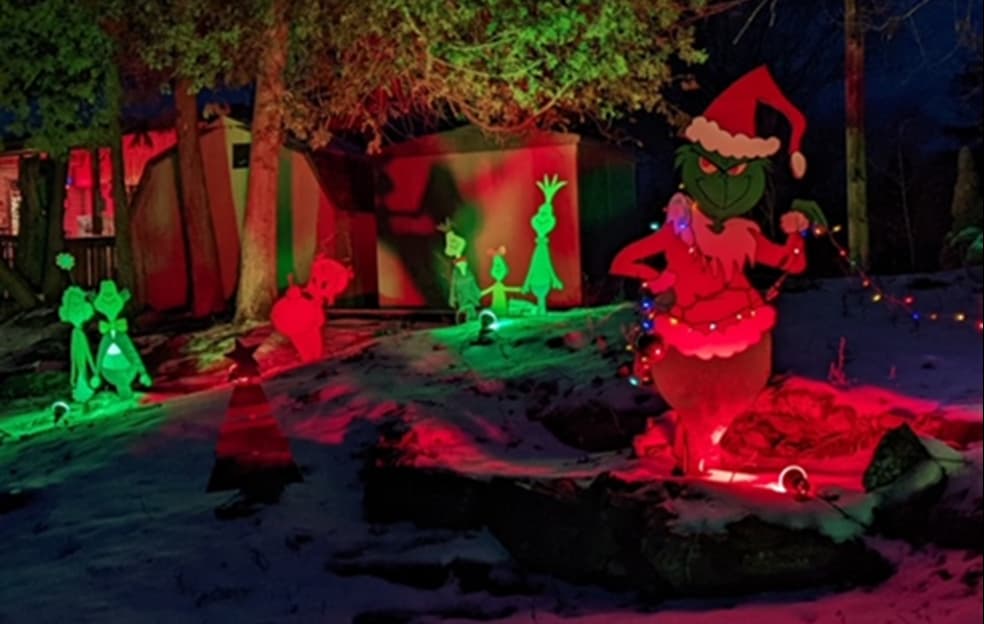 On behalf of our Springwood family, we would like to wish you and yours a wonderful holiday season and all the best for 2022 – may you all enjoy a healthy, happy and prosperous year ahead.